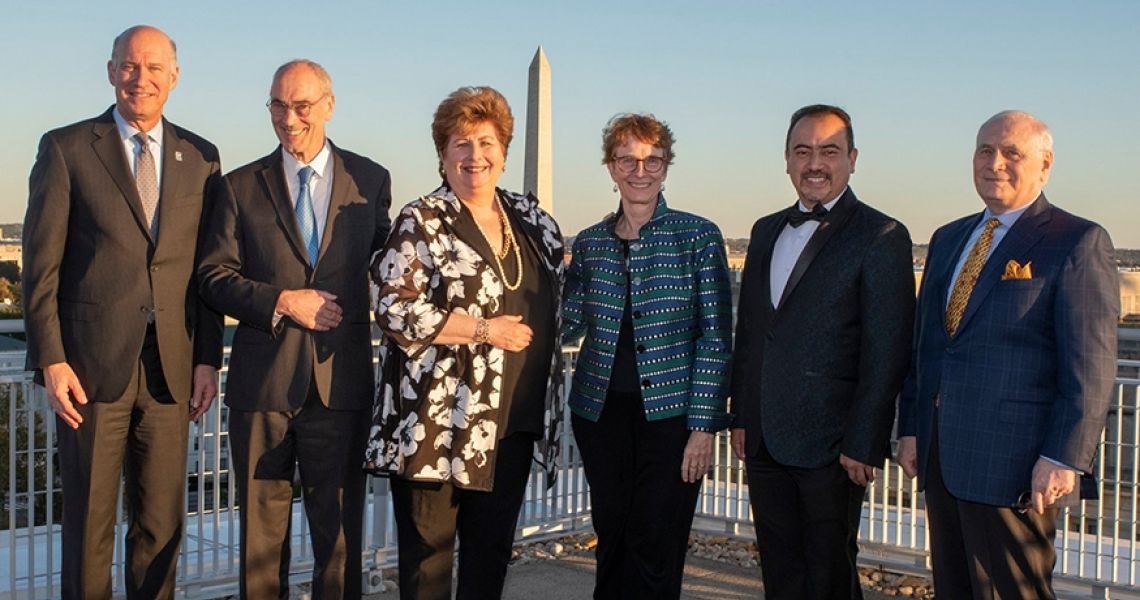 The George Washington University (GW) Institute for Spirituality and Health, housed within the GW School of Medicine and Health Sciences, has received a $500,000 gift from the Kanarek Family Foundation to support its Interprofessional Spiritual Care Education Curriculum (ISPEC). 
The Kanarek Family Foundation was founded by Robin and Joseph Kanarek to honor the memory of their son David, who lost his life to leukemia at the age of 15. The mission of the foundation is to improve the quality of life for those impacted by cancer and other serious, life threatening conditions through the promotion, education, and integration of palliative and supportive care into all areas of health care.
ISPEC is a national and international multiyear, outcomes-based, education initiative whose mission is to improve spiritual care for patients with serious and chronic illness. Since the first ISPEC training in July 2018, hundreds of health professionals have learned to recognize, address, and attend to the spiritual needs and suffering of patients with chronic and serious illness. This gives patients (and their families) the ability to find their own capacity for healing and whole health. ISPEC is also focused on outcomes that lead to culture change where dignity, respect, and compassionate presence form the foundation of all care. 
The gift will support an ISPEC Train-the-Trainer Program focused on pediatric cancers and other serious illnesses. The palliative care field has only recently focused on children and young adults, and there is recognition of the importance of attending to the spiritual needs and suffering in children with serious illness and their family members. Many children with serious illness experience loneliness, fear, and anxiety and use spiritual and religious beliefs as coping strategies, while family members often rely on these beliefs to make end-of-life decisions, find meaning from loss, and receive emotional support. Pediatric health care professionals often lack training to provide care that incorporates spirituality. This program will help train health care professionals on how to communicate with pediatric patients with serious illness and their family members about spiritual issues, identify spiritual distress in pediatric patients and their families, integrate spiritual issues into pediatric treatment or care plans, and help build leadership in interprofessional spiritual care in children's hospitals.    
This program will consist of a two-and-a-half-day course to develop the spiritual skill set of professionals who work in pediatric palliative settings, including nurses, physicians, psychologists, social workers, chaplains, and occupational therapists. The program will focus on leadership skills, institutional culture change, goal development, and integration of spiritual care into clinical practice and education, including assessment and treatment. The course is taught and prepared by experts in pediatric palliative care and/or spirituality.
Mentorship is provided to attendees for up to one year following the program's completion. After program evaluation at six months and one year, the GW Institute for Spirituality and Health will publish online education models and will market the modules to make them widely available to all health care providers in pediatric settings across the United States and globally. 
The GW Institute for Spirituality and Health hosted a special fall celebration on October 23 to recognize achievements in the area of spirituality and health. Robin Kanarek was honored for her commitment to the field and was the keynote speaker at the event.