About The George Washington University Institute for Spirituality & Health (GWish)
Established in 2001, GWish quickly adopted a leadership role in the nascent field of spirituality and health. Conducting research, educating practitioners, and impacting health care policy worldwide, GWish frequently collaborates with religious, spiritual, and health organizations to create more compassionate health care systems around the globe.
Under the direction of founder Christina M. Puchalski, MD, FACP, FAAHPM, the institute has created widespread awareness about the importance of attending to the whole patient: physical, emotional, social, and spiritual. Spiritual distress can result in immense suffering for patients and families, and spirituality, broadly defined, can be the source of healing for many people—patients as well as clinicians.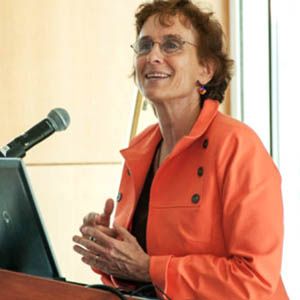 "Spirituality is the part of all human beings that searches for meaning, purpose, and connection to others." 
—GWish  Founder and Executive Director Christina Puchalski, MD, FACP, FAAHPM
GWish Founder's Message, Christina Puchalski MD, FACP, FAAHPM
In an age where technology and economics are driving health care systems worldwide, the people in these systems are becoming increasingly lost. Overwhelmed by physical, emotional, and spiritual distress, patients often find themselves frightened and alone with nowhere to turn.  
At GWish, we are asking the question: How can spirituality—a search for meaning and purpose as defined by each patient—be integrated into patient care to address existential suffering, a suffering that may be even more painful than disease?
We believe spirituality can foster a deep, caring connection between health care professionals and patients, and ultimately create health care systems that promote healing and wellbeing—not just for patients and families, but for providers, too.
We also believe that spiritual care is a human right. By conducting research on spirituality in health care, developing programs for practitioners, and working with global religious, spiritual, and health organizations, we are creating truly caring systems of health that inspire healing and peace for the patients they serve.
Christina Puchalski, MD, FACP, FAAHPM
Our Mission
At GWish, we are working to integrate spirituality into health care for all patients and their families through research, medical school and clinical initiatives, professional development programs, and global health care policy.
Our Vision
We envision an innovative model of global health care that recognizes spirituality as a fundamental part of treating the whole person: body, mind, and spirit. As such, provider/patient relationships are more connected, patients develop an inner strength that promotes healing and acceptance, and providers discover a deeper sense of purpose in their chosen professions.