A GWish Initiative in Partnership with City of Hope and ACPE: The Standard for Spiritual Care & Education
At The George Washington University Institute for Spirituality & Health (GWish), we envision an innovative model of healthcare that recognizes spiritual health as an integral part of patient-centered care. Thanks to generous funding by the John Templeton Foundation, we are excited to announce the 2022 launch of a multi-year project to explore a model where the entire healthcare team, including chaplains, works together to address the spiritual needs of each patient.
We believe we are on the front end of a significant shift in how spiritual care is delivered to people who are suffering—physically, emotionally, and spiritually. As part of the project, we are partnering with organizations to develop testable clinical models, and we are expanding our spiritual care education and training for clinicians and chaplains.
 
While the field of spirituality and health has been emerging for over two decades, because of this initiative, we can now accelerate the growth by conducting research that demonstrates spiritual care as part of a treatment plan has a positive impact on patient outcomes and well-being.
 
We're excited about accumulating data to support what we've all been seeing, experiencing, and telling stories about for years, and we express our deepest gratitude to the John Templeton Foundation for their support.
How You Can Be Part of It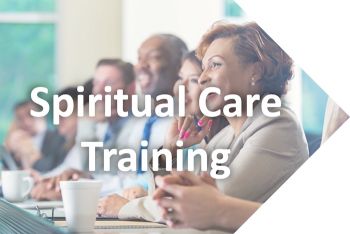 SPIRITUAL CARE TRAINING
Interprofessional Spiritual Care Education Curriculum (ISPEC©) is an interactive, 2-day training course designed for clinicians and chaplains from the same health setting to attend together. In this course, you will learn how to integrate spirituality into your clinical practice through presentations, role-playing with 'patients,' and small group discussions.
If you are a clinician or chaplain, ISPEC© offers a unique opportunity for you to enhance your leadership skills by learning how to educate, empower, and inspire your colleagues to integrate spirituality into their clinical practice as well.
LEARN MORE ABOUT ISPEC© TRAINING COURSE
---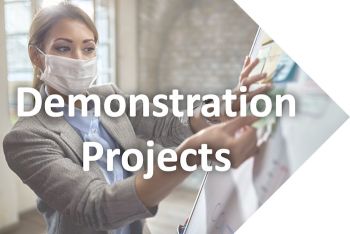 DEMONSTRATION PROJECTS
As part of this initiative, we are inviting clinician/chaplain pairs to develop and conduct demonstration projects consisting of interprofessional spiritual care clinical models that can be tested in multiple health settings. Findings will then create pathways for future research, grants, and a larger, more standardized implementation of interprofessional spiritual care.
The intention of these demonstration projects is to establish an evidence-base for spiritual care in clinical settings and create a learning collaborative for sharing best practices among a growing network of spiritual care leaders.
If you or your organization wish to participate in pioneering efforts in the field of spiritual care and health, we encourage you to propose a clinician/chaplain team to be part of our demonstration projects.
APPLY FOR A DEMONSTRATION PROJECT
---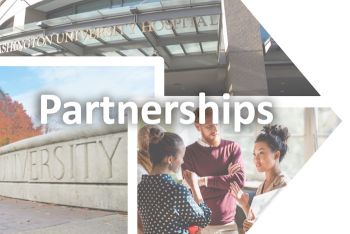 PARTNERSHIPS
We invite foundations, corporations, hospitals, faith-based communities, universities, community health settings, and individuals to be a part of this important work.
Opportunities to fund specific projects—ISPEC© training, scholarships, or pilot research to name a few—are available for your review.
We also welcome ideas, collaboration, and engagement if you or your institution wish to be part of this forward momentum in the field of spiritual care and health.
To learn more about funding or partnering, please contact:
Cherron Gardner-Thomas
Executive Associate
The George Washington University's Institute for Spirituality & Health (GWish)
The George Washington University School of Medicine and Health Sciences
2600 Virginia Avenue, NW Suite 300
Washington, DC 20037
202-994-6220
---