10AM-2PM EST Each Day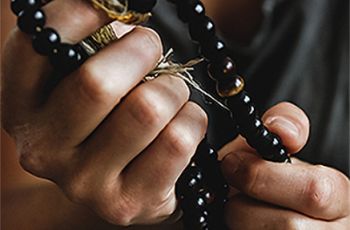 Where
This event will be held virtually.
[VIRTUAL] 2022 GWish Art of Presence Retreat August 5-7 10AM-2PM EST Each Day
The annual GWish Art of Presence Retreat offers a sacred space for you to contemplate your own spirituality and deepen your commitment to your call to serve. This retreat is designed for health care practitioners—doctors, nurses, social workers, psychologists, chaplains—as well as other professionals open to deepening their spiritual lives. All seekers are welcome, regardless of faith, belief system, or culture.
We invite you to reignite your passion for your vocation during a weekend of restoration and spiritual nourishment. Join us for this year's GWish Art of Presence Retreat and bring a deeper meaning and purpose to your practice.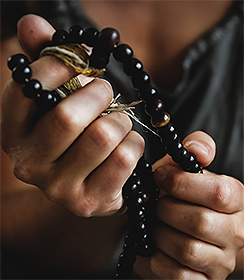 GWish Retreats: A Spiritual Exploration
Unless you have a solid foundation in your own spirituality, dealing with the suffering of others is simply too hard. How do you establish personal boundaries and still act in a compassionate way toward your patients? How do you offer support to patients and families who are experiencing emotional and spiritual distress?
At the GWISH Art of Presence Retreat, we will explore how your own spirituality and personal beliefs impact your vocation. Dedicate this time to your professional well-being through journaling, meditation, and taking time for yourself.
 
GWish Retreats: Facilitators for This Year's Art of Presence Retreat:
Christina Puchalski, MD, FACP, FAAHPM Physician and Founder of The George Washington University Institute for Spirituality*

Carolyn Jacobs, PhD, MSW.
Contemplative Social Work Leader, Spiritual Director, and Educator

Anne Vandenhoeck, PhD, MDiv. Professor of Pastoral Care at Catholic University Leuven, Belgium, and Chair of the Academic Centre for Practical Theology

Mario Cagna, MDiv. Chaplain, Pastoral Care, Genoa, Italy

Edward O'Donnell, M.A.
Spiritual Director and Educator

 
Tuition
3-day retreat, held virtually via video conferencing from 10:00 AM - 2:00 PM each day, $250 (Fee includes all three days)
Dates / Times
Friday, August 5, 2022: 10:00AM - 2:00PM EST
Saturday, August 6, 2022: 10:00AM - 2:00PM EST
Sunday, August 7, 200: 10:00AM - 2:00PM EST
QUESTIONS? Contact Cherron Gardner Thomas at gwish@gwu.edu.